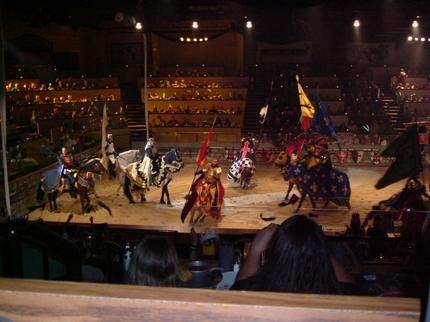 Anônimo, Setembro 2008
Here is a picture with all the Knights in the arena, they were showing off their costumes to their respective crowd (section of the audience ) and we would cheer for HIM. The horses are magnificent and talented.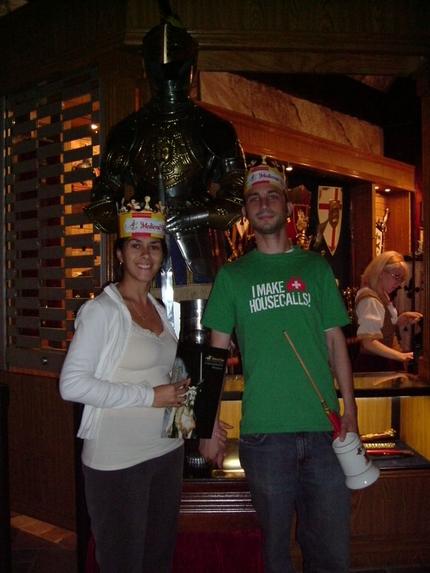 Anônimo, Setembro 2008
Here is picture of us after the show. I had a little book for memories and my boyfriend had a mug with a flag... when cheering for our Knight he would wave the flag around and it was fun because we had the knights colours. :) As we entered the castle we were greeted like royalty : My Lady, My Lord.